Online Banking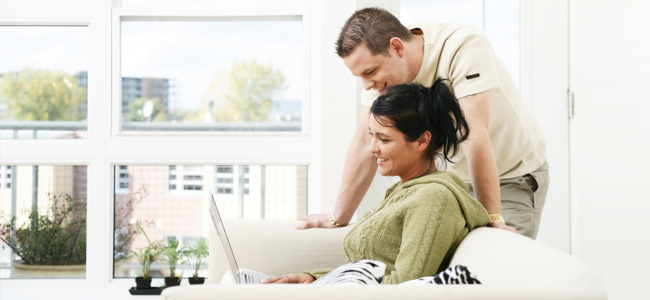 It's quick and easy to check your balances, view your transaction history and transfer funds with Online Banking. And it's FREE when you Enroll in Community Bank of Cameron-Grantsburg-Siren Online Banking Today!
Interested in online bill paying? Click here to learn more!
Sign up for Electronic Statements (E-Statements)
Are you tired of dealing with all that paper you receive in the mail? We would like to offer you our latest feature to Internet Banking: E-Statements. This feature allows us to turn off the paper and notify you when your statement is available to be viewed online. Internet Banking will store up to 12 months of past statements for your use.  No more rummaging around in bulky files or shoe boxes to find the right month.
E-Statements are easy to sign up for through our Internet Banking:
1) Log-in to Internet Banking
2) Go to "Additional Services" and "Electronic Statements"
3) Read the Electronic Disclosure
4) Check the account(s) you would like to receive electronic statements
5) Hit the "Submit" button at the bottom of the page
At the end of each month you will receive an email that your account statement is available to view online. When you receive the email just log-in to Internet Banking and go to "Accounts" and "Statement" from the drop down menu, choose the account you would like to view and click "View Statement." The statement can be printed along with a helpful balancing aid simply by choosing "View Disclosure" on the statement page.
We encourage you to to select E-Statements for your accounts.  E-statements save you time while cutting down on paper use which helps the environment.  So save time, save trees, and sign up for E-Statements!