Mortgage Loans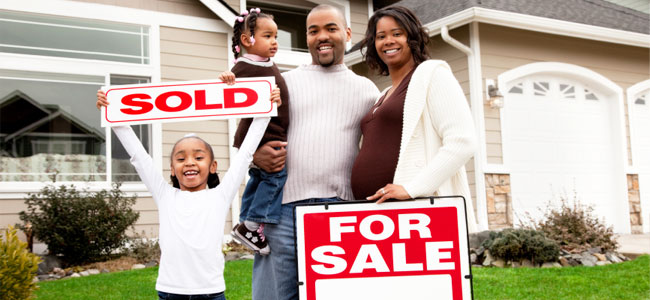 Buying a new home should be a pleasant experience.
We'd like to help make it that way by taking the worry out of applying for a mortgage. That's why we would like you to take our Home BuyAbility Test. It will help you find out how much home is right for you, so you can feel more comfortable when you apply for your mortgage loan with us.
Select A Mortgage Loan To Fit Your Financial Situation. Before you apply for your mortgage loan, you'll need to decide which type of loan may be right for you.
Conventional Loans have a fixed rate and monthly payment for the entire term of the loan. It's easy to budget for this type of loan because your payment will always be the same. The rate on a conventional mortgage loan is generally higher than an adjustable rate mortgage.
Once you know approximately how much home is in your price range, use the guide below or our convenient Mortgage Loan Calculator to estimate your monthly payments based on the principal and interest. Closing costs are normally paid in a lump sum at the time you take out the loan. Other annual costs such as taxes, insurance and mortgage life insurance are also not included on the chart, but may be added to your monthly payments.
Monthly Mortgage Payment Guide

Mortgage Amount
 
4% APR
5% APR
6% APR
7% APR
8% APR
$ 60,000
 
$ 286
$ 322
$ 360
$ 399
$ 440
$ 80,000
 
$ 382
$ 429
$ 480
$ 532
$ 587
$ 100,000
 
$ 477
$ 537
$ 600
$ 665
$ 734
$ 120,000
 
$ 573
$ 644
$ 719
$ 798
$ 881
$ 140,000
 
$ 668
$ 751
$ 839
$ 931
$ 1,028
$ 160,000
 
$ 764
$ 859
$ 959
$ 1,064
$ 1,174
$ 180,000
 
$ 859
$ 966
$ 1,079
$ 1,198
$ 1,321
$ 200,000
 
$ 955
$ 1,074
$ 1,199
$ 1,331
$ 1,468
The above rates are for illustrative purposes only. They are based on the Annual Percentage Rate (APR) indicated for principal and simple interest with a term of 30 years. We offer a variety of mortgage plans.

Is Refinancing Right For You? Generally, it's a good idea for you to consider refinancing whenever the interest rate for mortgages is more than two percentage points below your present mortgage. And whether you apply with us for a new mortgage to buy the home you want, or to refinance your present mortgage, ask about a Homeowner's Credit Line. It can help you save on fees when you apply, interest when you want to borrow money, and on taxes at the end of the year. Apply Online today, or for more details, speak to one of our mortgage loan experts in Cameron at (715) 458-2513 in Grantsburg at (715) 463-3456 in Siren at (715) 349-7499.
---
Fair Lending Policy Statement
It is the policy of this corporation and its affiliates (the "Bank") that no person shall be discriminated against by the Bank in the granting or extension of credit, or in the capacity or privilege of obtaining credit, on the basis of race, color, religion, age, national origin, sex, marital status, handicap, familial status, that part (or all) of the applicant's income is from public assistance programs (such as Aid to Families with Dependent Children, Social Security, and non-cash benefits such as food stamps), or the fact that the applicant has in good faith exercised any right under the Consumer Credit Protection Act. The Bank will comply with all requirements of the Federal Equal Credit Opportunity Act and the Federal Reserve Board Regulation B as well as the Fair Housing Act and all other similar laws, both state and federal.
The Bank will not:
deny credit to any applicant based on the above prohibited factors;
increase the charge for credit to any applicant based on the above prohibited factors;
restrict the use or amount of credit to any applicant based on the above prohibited factors;
use different credit application procedures for any applicant based on the above prohibited factors;
use credit evaluation criteria for any applicant based on the above prohibited factors.