President's Message December 2020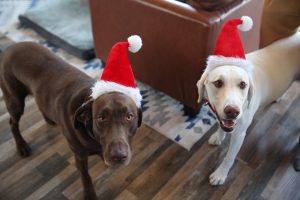 Like most people, I tend to fall into daily patterns.  My routine after work is to watch the evening news with my wife as we eat dinner.  As you can imagine, 2020 has made that a depressing experience; between the pandemic, social unrest, wild fires, hurricanes, and the election the news is not a source of positivity!  Lately I have found myself searching for silver linings and little joys in everyday life; I'm sure many of you are doing the same.  Here are a few of mine:
Our youngest son now appreciates getting up and going to school each day – never thought I would say!
Besides our October cold snap, the weather has been fabulous. If there was ever a year to not spend much time indoors, this was it.
My cooking is getting better. I didn't say it was good, just getting better.
My dogs are happy to see me every morning; it's amazing how much easier it is to wake up each day when you have two big Labrador Retrievers licking your face!
It is truly a joy to watch the neighbor kids play outside with their friends, parents, and pets; a child's laugh might be the most uplifting sound in the world.
When it comes to world events, staying upbeat can be very difficult.  But if we can just find those small joys and positives along the way, perhaps we can push through the tough times and make it to better days.  The evening news may never be a source of positivity, but perhaps everyday life can be.  Or maybe I need to start watching reruns instead.