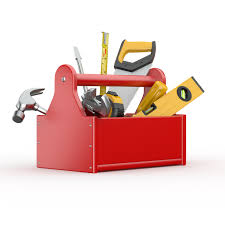 Does your kitchen need updating? Do you need more room for summer guests? How about replacing your roof after all of this winter's snow? Stop in to Community Bank and visit one of our friendly loan officers to discuss a possible Home Equity Line of Credit (HELOC).
Our HELOCs feature:
No closing costs
Speedy underwriting
Local decisions
Easy 24 hour access to your equity
Give us a call in Cameron at 715-458-2513, in Grantsburg at 715-463-3456, or in Siren at 715-349-7499.
The Annual Percentage Rate (APR) is variable and is based upon an index plus a margin. The APR will vary with Prime Rate (the index) as published in the Wall Street Journal. As of 5/1/14 the Prime Rate was 3.25%. The maximum APR for this plan will not rise above 18.00%. The plan is based upon two tiers for first lien and subordinate lien loans. For first lien loans the tiers are $50,000 and under (Prime Rate + 1.50%) and over $50,000 (Prime Rate + 1.25%). For subordinate lien loans the tiers are $50,000 and under (Prime Rate + 2.00%) and over $50,000 (Prime Rate + 1.75%). The minimum loan amount is $25,000. Your APR may be higher than what is listed above due to specific characteristics of your credit transaction, evaluation of credit history, LTV, property type, amount of credit and term. The draw period for the credit line is up to 60 months. No closing costs. Fee of $100 will be charged annually after the first year. Early termination fee of $400 or 1.00% of the loan amount, which ever is less, will be charged if the loan is paid off and the line closed within the first 24 months. Property insurance is required. Consult your tax advisor regarding the deductibility of interest.