Skip a Payment
Skip a loan payment this holiday season and enjoy EXTRA CASH!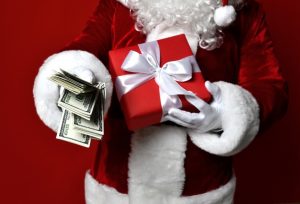 Download Application
Did you know you can skip a loan payment this holiday season and enjoy EXTRA CASH?!
Take a break from your loan payments and use the money for your gifts, expenses, or simply save it for a rainy day! Just pick the right option for you:
New Loan: Option to skip your first payment!*
Consumer Loan: Skip your monthly payment!*
Real Estate Loan: Possible interest-only payment or partial payment!*
We understand this is the time of the year when money can get a little tight. Maybe we can help. Starting November 1, 2022 through January 31, 2023 Community Bank is offering the Skip-a-Payment program.
Download Application or contact a loan officer today at your local branch for details.
Cameron (715) 458-2513
Grantsburg (715) 463-3456
Siren (715) 349-7499
*Terms of Offer: By participating in the Community Bank Skip-a-Payment program, you request that Community Bank defer your loan payment as indicated above.  You agree and understand that 1) Skip-a-Payment requests are based on approval criteria established by Community Bank; 2) You must be a customer in good standing and all loan payments must be current to qualify; 3) Community Bank has the right to refuse any Skip-a-Payment requests; 4) If approved you will be given the option to skip only one monthly payment between November 1, 2022 and January 31, 2023; 5)  Finance charges will continue to accumulate on your loan at the rate provided in your original loan agreement during and after this time; 6) Deferring your loan payment will result in you having to pay higher total Finance Charges than if you made your payments as originally scheduled;  7) The payment deferral will extend the terms of your loan by one month and you will have to make extra payments after your loan would otherwise be paid off; 8) Any credit insurance product now in effect may not provide insurance protection beyond the original maturity date; 9) Your regular payment schedule will resume on the month following the month you select to skip your payment. Contact a loan officer at any of our locations for more information.