Online Banking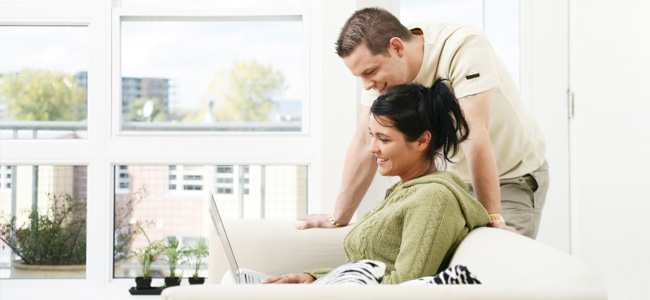 WELCOME TO THE NEXT GENERATION
OF ONLINE BANKING SERVICES
Beginning September 18, 2017, we will be upgrading many of our online banking services. New features coming soon include:
Personal Online Banking featuring a new intuitive interface and responsive design that make Online Banking's functions and banking information easily accessible on virtually any screen size.
Enhanced Online Security
Pay bills and make personal payments right from the Home page
Alerts – receive email or text alerts about your account activity
Export – easy to export information to financial management software
Transfer money right from the Home page
External Transfers – transfer funds to and from accounts at other financial institutions
IMPORTANT NEWS!
First time log on:
Your Log On credentials will not change. You may be asked to complete the security challenge.
Account History:
All of your account history will be available in the new system. Once you've logged on to the new system, make sure all of your accounts are displayed, and make sure your personal information and preferences are set up properly.
Alerts:
Please note that any Alerts you've set up in the old system will not be available in the new online banking system. It's easy to set up your Alerts and new options will be available – just click on the Alerts.
eStatements:
Your eStatements will continue to function as they always have. If you haven't signed up to receive electronic statements, now is the perfect time to do so.
Bill Pay Users:
Our bill pay service is not changing. There will be no changes to your payees and payment history. As an added benefit, bill pay users will automatically have access to our new Popmoney® personal payment service. Fees for Popmoney are $.50 per transaction, for any dollar amount. For details, watch the Popmoney video.
FEES AND ENROLLMENT
External Transfers
Online banking users automatically have access to external transfers.
There is currently no charge for external transfers.
eStatements
eStatements are free.
You must be enrolled for Online Banking.
Select the Options tab from Online Banking to enroll.
Personal Bill Pay and Popmoney®
Users already enrolled for Bill Pay are automatically enrolled for Popmoney.
Enroll online at: www.communitybankwi.com
Our personal bill pay service is free.
There is no charge for each bill paid using our standard service.
Optional Overnight Payments are now available. Fees are displayed.
A $.50 charge is assessed for each Popmoney payment, for any dollar amount.
_______________
Online Banking makes banking quick and easy by making many of your transactions available anytime and from anywhere you have an internet connection.  Online Banking is quick, secure and it's free.
view account balances and transactions
view statements online
transfer funds between accounts
and much more…
To get started, simply fill out the form below and return to any of our convenient locations
Enroll in Community Bank of Cameron Online Banking Today!