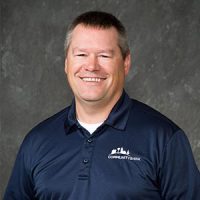 Message from our Bank President, Ted Gerber
You hear that a lot these days. It's an apt description of the situation; right now it feels like we are all just hanging on, waiting for something to happen (good or bad). The good news is people are making the best of a bad situation.
Businesses are adapting by changing their product offerings and delivery methods. And consumers have stepped up to help those businesses by purchasing local. The examples are everywhere. I know of a retired couple who are getting take-out from every restaurant in town once a week. A bar owner who is doing off-sale told us his beer distributor stated he's the highest volume seller on his route. I even know of a couple who, since their kids are home and they don't have day care, are sending their dog to the kennel every day to help out that business!
Continue reading…