Featured Loan Information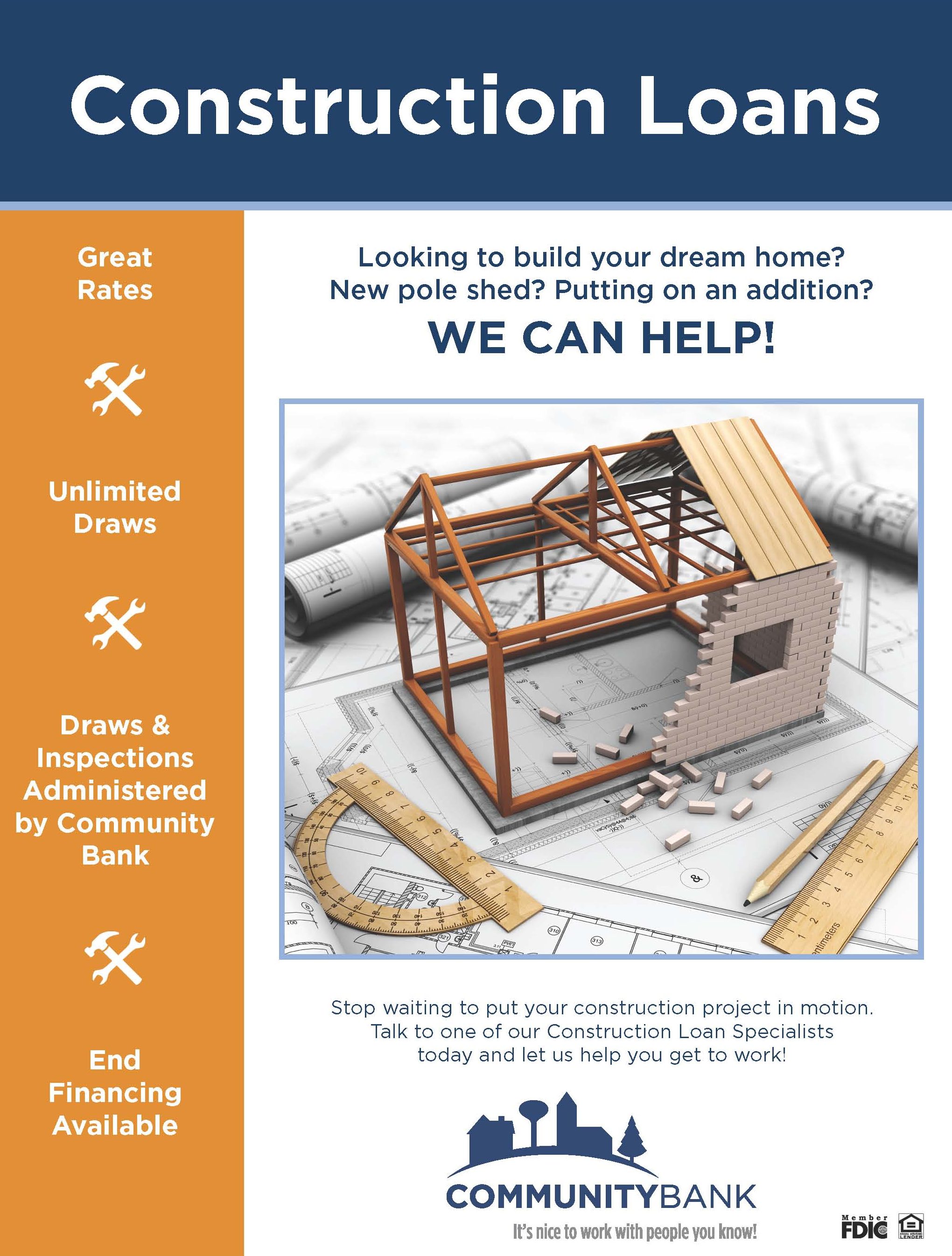 Introducing Al Ausing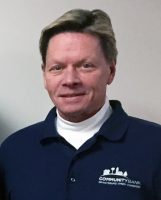 Community Bank is happy to introduce the newest member of our loan department, Al Ausing. Al is one of the most experienced home mortgage lenders in Northwest Wisconsin, having been in the business for 30 years. He is responsible for the Bank's fixed rate home mortgage lending and is a great asset to our Bank.
Al grew up in the small rural farming communities of Ridgeland, Chetek and Prairie Farm, WI. Most of Al's childhood was spent working on the small dairy farms of his parents and grandparents.
Upon returning to the area after his service in the US Navy, Al became a small business owner by purchasing a small tavern business in Prairie Farm, WI. Soon after selling the business in 1986, Al began his career in real estate lending as a loan originator with a Savings and Loan in Rice Lake, WI. After several years as a mortgage banker/broker, Al was offered the position of Vice President and manager of the mortgage department and secondary market lending with a local Bank in 2002.
Al has been involved in several community organizations and currently serves as Chairman of the planning commission and town board supervisor for the Township of Long Lake, which he proudly calls home. Al enjoys traveling to warm places, boating, an occasional round of golf and being with family and friends.
Al takes great pride in working with the people of the communities we serve and being a part of helping our customers realize their dream of home ownership. At Community Bank, we appreciate Al's wealth of knowledge and his down-home sense of humor. If you are interested in a fixed rate mortgage, or just want to hear about what is happening on Long Lake, give Al a call!
Community Bank is happy to introduce our newest member of the loan department, Al Ausing. Al is one of the most experienced home mortgage lenders in Northwest Wisconsin, having been in the business for 30 years. He is responsible for all of the Bank's fixed rate home mortgage lending, and is a great asset to our Bank.
---
Interest Rates are Going Up – Don't Panic
By Community Bank President Ted Gerber
As many of you know, the Federal Reserve raised rates in December 2016 by 1/4%.  At the same time, interest rates on mortgage loans also increased by approximately 3/4%. So what does this mean for average consumers? Well, it means if you have loans with variable rates (Home Equity Lines of Credit, Credit Cards) you will be paying more interest going forward. It also means that if you are planning on borrowing money in the future, your payment will be higher than it would have been before rates went up.  And if you believe the experts, interest rates will continue to go up during 2017.
I know, this sounds scary! Things were just starting to look up, and now interest rates are on the rise! What's next, the price of gas going up? (Gulp) Stock market crash? (Ugh!) Is the economy going in the tank again? (NOOO!) But at times like these, it is important to have some perspective. Rate increases happen when the economy is strengthening. That means unemployment is down, wages are increasing, and housing values are rising. Plus, rates are still really low!!
The prime lending rate is 3.75% which is still historically extremely low; the average Prime Lending Rate for the US for the past 40 years is 7.04%. A 30 year fixed rate mortgage is now about 4.25%, which is crazy good; the average 30 year mortgage rate since 1980 is 6.75%.
When I began my banking career in 1995, the prime lending rate was 9.00%! When I bought my first house in 1997 the 30 mortgage rate was 6.9%. As you can see, we have a long way to go before we hit those numbers.
In reality, this is still a great time to take out a loan. The cost to borrow money is still extremely low, with only modest increases projected during 2017. So the next time you are thinking about buying a car or starting thinking about buying a new house, and you see something in the news that talks about rising interest rates, don't panic!  Just give Community Bank a call, and we can figure out the best way to get it done.
---
Helpful Tips When Applying for a Loan
Interested in applying for a loan, but haven't gone through the process in a while?  Here are some helpful tips to smooth the process.
Recent Paystubs

Tax Returns or W2's

Bank Statements

Description and Estimated Value of Collateral

Completed Application
Why do we need these things? We look at all aspects of a customer's application to determine the big picture for approval, which include:
Credit Score or payment references

Amount of debt compared to income

Loan amount compared to value of collateral

Review of deposit and/or loan account history with Community Bank

Job Stability
Our primary goal is to figure out the best way to get you the right loan to fit your needs. And if you don't qualify at this time, we want to provide you with a roadmap that will ensure a successful application the next time around.
So if you are interested in applying for a loan, give one of our friendly loan officers a call, and we can help you get the process started?
---
Helpful Payment Tips
Will you be out of town when your loan payment is due? Don't risk getting a late fee. We can set up automatic transfer from one of your deposit accounts with us or from another financial institution.
Are you making the final payment on your loan? Contact our Loan Department to get the exact payoff amount.
When making loan payments at a teller window, please use your loan payment coupons. This will insure your payments are applied correctly and will save time at the window.
Did you know that we can set up an Escrow account for your real estate taxes and/or hazard insurance premium? Contact your lender if you are interested.
---
Meet Our Loan Department
Grantsburg Branch: Ted Gerber, Jessica Sandgren, Bryan Vilstrup
Cameron Branch: Michelle Benoy, Monica Loomis, Tim Gerber, Joan Turner, Al Ausing
| | |
| --- | --- |
| | |
| Siren Branch: Jamie Morales | |
At Community Bank, we are dedicated to investing in the community and our customers, offering flexible solutions that improve their lives.
Because we are a small community bank and have local decision makers, we can tailor a loan to fit your needs.
Contact your local Community Bank branch for your next loan.