Community Bank Scholarship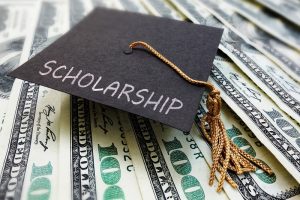 We are excited to offer $1,000 scholarships for graduating seniors enrolled in Grantsburg, Siren, Cameron and Webster schools. 
Fill out the scholarship form and submit to guidance counselors by April 30, 2020.
Scholarship Guidelines
1) Award of $1,000.00, limit of one per school
2) Current year graduate of Cameron, Grantsburg, Siren, or Webster. Minimum of 2 years of attendance
3) GPA of 3.50 or better
4) Parents or applicant must be a current deposit or loan customer of Community Bank with at least one year of customer history
5) Award is made after successful completion of first semester of college
6) Award check will be made out to the educational institution
Deadline is April 30, 2020. Please submit application to your high school's Guidance Counselor.