I'm an Idiot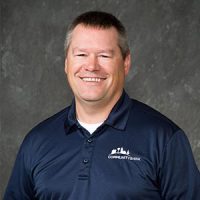 I'm an idiot. At this point you're probably thinking,"Tell me something I don't know." But it is a big step to admit to yourself that you're an idiot. And how did I come to this conclusion? I tried to fix my lawn mower. And my boat motor. I also tried and failed to remodel my bathroom, grow grass in my back yard, and talk intelligently about anything other than banking or baseball. With the extra time the coronavirus has afforded us, this seemed like a good opportunity to get some projects done. And what I found is that my life skills are very narrow.
I have gained a huge appreciation for the "jack-of-all-trades". You know those people, the ones who can change the oil on their car, reprogram their computer, and cook a mean steak all in the same afternoon. My friend Ben is one of those people. He can do everything (well, almost everything – stealing bases was never his forte).
When it comes to lending money, our loan officers are the ultimate "jack-of-all-trades". Need a home loan? They can help. Want to talk about starting a new business? They can do that. Need some guidance on the best way to pay for that new ice castle you've always wanted? They do that too. And unlike specialists at other lenders, they know how all the pieces fit together – like how you pay yourself from your business may affect your ability to refinance your home loan. Or how using your home equity loan to buy a car today may affect your ability to build your dream home in the future.
So if you need to borrow some money, come on down to Community Bank and speak to one of our loan officers. Chances are, they can help. And if you happen to know how to tile a bathroom floor, I would love to talk to you!
Community Bank President & CEO