Credit Cards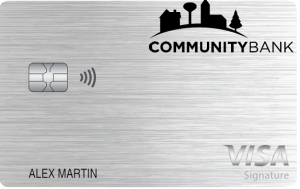 Choosing the right credit card is easier than ever.
Whether you want to pay down balances faster, maximize cash back, earn rewards or begin building your credit history, we have the ideal card for you!
No matter which card you choose, you'll enjoy important features like:
• Convenient and Flexible Purchasing Power. Accepted at millions of locations worldwide.
• Mobile purchasing capability for added convenience.
• Zero Fraud Liability.* You won't be liable for fraudulent purchases when your card is lost or stolen.
• Cardmember Service available 24 hours a day/365 days per year.
• Plus much more!
Let's get started… Apply online or give us a call in Cameron at (715) 458-2513 in Grantsburg at (715) 463-3456 or in Siren at (715) 349-7499. We'll get back to you right away. It's quick. It's easy. It's the way we do business. For existing credit card holders, access your account here.